COMPANY
Made with Love
Today...
PORFIDI ITALIA 2000
is a company specialized in extraction, working, trade and laying of porphyry with over 35 years of experience in this field. We extract and work porphyry in the quarry of our property in Trento (Italy) and we work also material from all over the world. The range of our products includes every kind of porphyry item. We make, besides the traditional products with natural surface, such as cubes, tiles and stairs, the full range of processed products, with sawn, flamed, brushed, and polished surface, for flooring and facing. We also make cut-to-size works.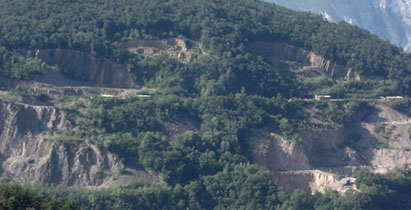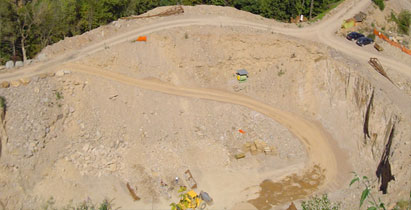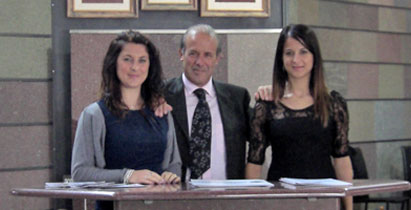 ...and yesterday...
The story of Porfidi Italia 2000 is the story of the Decarli family, linked to the tradition and to the passion for stone. We have quarried and worked the stone for four generations. First the great-grandfather, then the grandfather Bruno Decarli, worked the Stone of Trento in the quarries in Pila and passed down the craft to Gabriele. In 1981 the porphyry quarry in the area Lastari was bought by Gabriele and Porfidi Italia 2000 was established, as company specialized in porphyry, from the quarry to the working and laying. Gabriele's daughters, Gloria and Elisa, and son Daniel, since their childhood could see with their father the different stages of production, learning to love porphyry, the work and its secrets. Passion expressed in all the porphyry products of Porfidi Italia 2000 represents a unique heritage of experience, with attention to detail, that characterises our creations. All the stages of productions are followed step by step by the Decarli family, to give to their customers products that lasts over time, for the future genenerations. This is why we can say that our porphyry is...
Porphyry made with love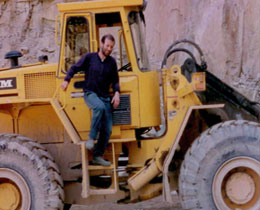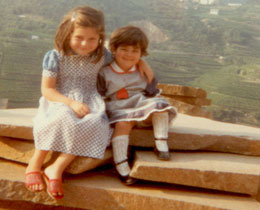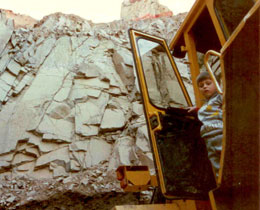 Some Data
We have our own quarries in Trento-Italy, in the area named "Lastari, in the municipality of Trento. GPS coordinates are: 46.148004,11.141687. It covers an area of 85000sqm that includes extraction area, production area, warehouse, load area with certificated weigh station. In our factory there are sawn machines Terzago, a Pellegrini to saw the blocks, machines to split.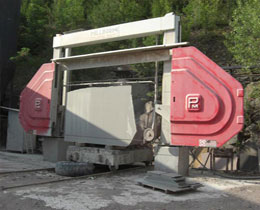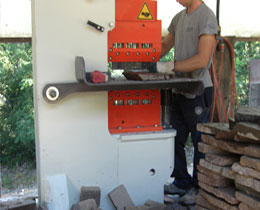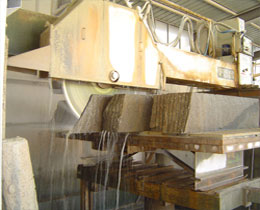 Logistics
We are able to provide everywhere any supply of porphyry. We are organized to load both trucks and containers for overseas shipping. Particular care is taken for packaging to ensure the preservation of the product's integrity. Orders are always inspected before the loading and are weighed with an electronic weigh.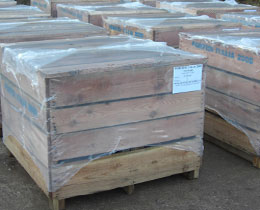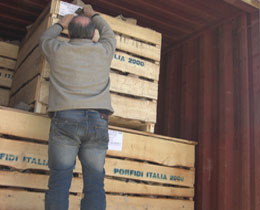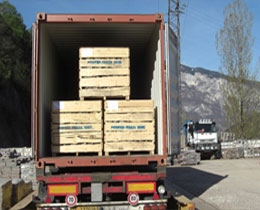 Laying
In order to obtain an optimal laying, the use of professional installer is necessary. Porfidi Italia 2000 puts its highly skilled team of installer at your disposal, to make your floor a masterpiece ready to live a long life.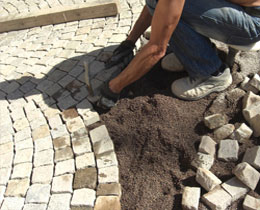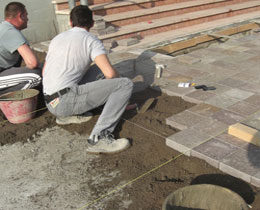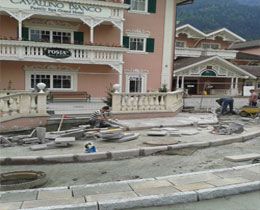 Fairs
Porfidi Italia 2000 exhibits annually for more than 10 years at the international stone fair MARMOMACC in Verona, Italy. The fair is an opportunity to meet customers and show the latest products.