News

COVERINGS 2018 - Atlanta - USA
Porfidi Italia 2000 will exhibit at COVERINGS 2018 show
from May 8th to 11th in Atlanta-GA-USA
.
We are looking forward to seeing you at our "
booth#1560
, in the Italian Stone Pavilion.



MARMO+MAC 2017 - Verona - Italy
Porfidi Italia 2000 presented its range of porphyry stones at the Marmomac fair. In its booth, Hall 9-D7, was installed two little squares, one with porphyry cubes and tiles with natural surfaces, with shades of colors that evoked the warm colours of autumn leaves, yellow, red, brown and grey. The other space was a modern square with flamed porphyry cubes and tiles from massive blocks. It was characterized by brightly colours. The open squares gave the people the possibility to walk on it and test the comfortability and its safetly anti-slip surface.
We want to thank all of you that visited us. We wait you next year at Marmomac2018!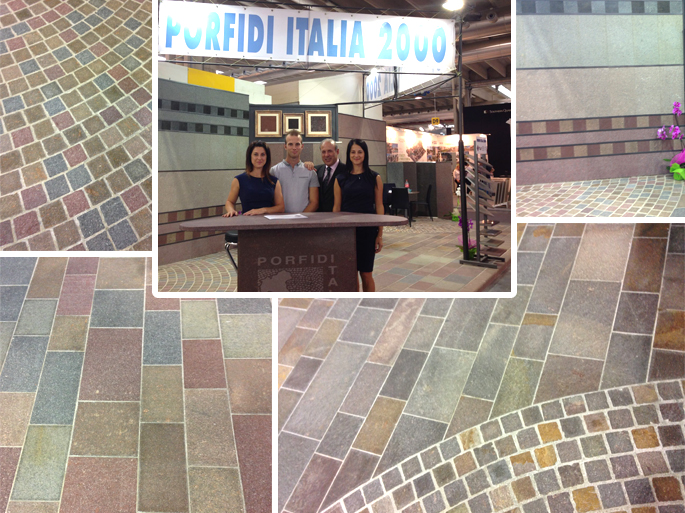 Marmomacc 2016
Porfidi Italia 2000 had another successful showing at MARMOMACC 2016 in Verona, Italy. Some of our porphyry products were displayed, including cubes and tiles both with natural and flamed surfaces, and the range of colour of massive porphyry.


^